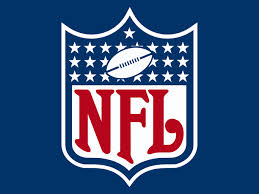 There are 4 great football games on tap for this weekend in the Divisional Playoffs.  There weren't any big upsets in the Wild Card games, which has made for even more intriguing and even contests this week.  Things start out in New England tomorrow and then on Sunday afternoon we have arguably the most interesting storyline when Andrew Luck and Peyton Manning face off in a potential changing of the guard type game in Denver.
All of these odds are from Bet365.com.
Ravens +7 (1.83) @ Patriots -7 (2.00)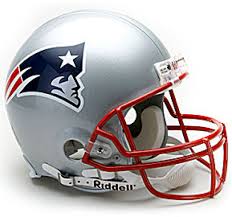 The New England Patriots are always a threat to win the Super Bowl year in and year out.  This year the Pats didn't have quite as much expectations on them, coming in at 12/1 to win the Super Bowl after week 1, but they've still put together a stellar season and there are odds are now 3/1, which is the second best odds in the league next to the Seahawks at 2/1.
I'm a believer in this Patriots team.  Tom Brady has shown that he still has the ability to win big games and their defense is one of the best in the league.  The Pats actually have the best point differential in the league this year and I expect them to have another nice point differential game when the Ravens are in town.
The Pats won their Divisional Playoff game the last 3 years and I see them making that 4 tomorrow.
Play: Patriots -7
Panthers +11 (1.90) @ Seahawks -11 (1.90)
This is a massive spread in a playoff game.  Especially against a defense as strong as Carolina's.  The Panthers have won 5 straight must-win games to get to this point and they've only given up 59 points in that span (11.8 points per game).  Yes, the Seahawks are better than the teams that Carolina's defense has destroyed, but I still think it's going to be difficult for a team that only gets around 20 points a game in the first place to cover an 11 point spread against such a strong defense.
The Seahawks probably win this game and the Panthers might not even record a touchdown, but winning by 2 touchdowns or 1 touchdown and 2 field goals is still a lot to ask.
Play: Panthers +11
Dallas Cowboys +5.5 (1.90) @ Green Bay Packers -5.5 (1.90)
The Cowboys did well to come back against the Lions in their Wild Card game, but if they get down early against the Packers I don't expect them to keep Aaron Rodgers from continuing to put points on the board.  If you get behind in a game and your opposition keeps scoring it becomes near impossible to start cutting into that lead.
In my opinion Aaron Rodgers is the best quarterback in the league.  Green Bay scored 486 points this year for the most in the NFL and I see them being able to score touchdowns with consistency against the Cowboys this week.
I like the Packers to cover.
Play: Packers -5.5
Indianapolis Colts +7 (1.86) @ Denver Broncos -7 (1.95)
The Broncos did as expected and were quite dominant this season.  The Broncos are 8-0 at home this season and this includes wins over some strong competition including the Colts in week 1.  Peyton didn't have as many yards as Luck in that game, but his 3 TD's and 0 INT's were much better than Luck's 2 & 2.  I think this could turn into a QB battle and I don't really see Luck as being quite ready to take over the reigns from Peyton in that respect.  Manning is still one of the smartest QB's in the game and that experience could come into play in this game.  Peyton doesn't have the best playoff record for someone of his legendary status, but I see him making another run for the Super Bowl this season.
All of that said, the 7 point spread scares me.  I'm going to refrain from betting this game because I think the 1 TD spread is the right one.
Play: Dark
Tagged with: Divisional Playoffs • NFL Odds • NFL Picks • NFL Playoffs