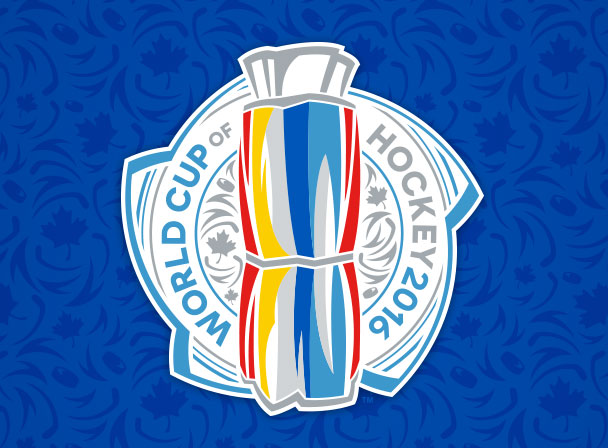 The World Cup of Hockey is back this September with the six top hockey nations in the world (and a couple of other squads) battling it out for World Hockey supremacy.  The World Cup of Hockey has not taken place since 2004 when Canada beat the Finns in the finals to claim the title of top hockey nation in the world.  It's a title that Canada has been keen to keep over the past few years, with Canada also winning the the Men's Olympic Games in 2014 and 2010 after a slip up in 2006.  If you add in the 2002 Olympics, Canada has won 4 of the past 5 international hockey tournaments where the best of the best participate.
2016 World Cup of Hockey Odds
Here are the odds from Bet365.com.  These odds are from July 21st, so they may have changed before the tournament begins:

It should come as no surprise that Team Canada are overwhelming favourites to win the tournament, with the bookies giving them about a 50% chance based on these odds.
My Picks
With the tournament structure eliminating two of the four teams from each group it has me thinking there's a great chance of Canada getting another international win.  They have the far easier group with USA, Czech Republic and Team Europe, so I don't think there is any threat of them being eliminated in the group stage.  And then after they've had more time to mesh I just don't see the other teams being able to compete with Team Canada.
At the 2014 Olympics, Team Canada only allowed 3 goals in 6 games, and that includes shutting out both Team USA in the semi-finals and Sweden in the finals.  They've once again keyed in on all defensive or all-around d-men such as Doughty, Keith, Pietrangelo and Vlasic in order to put priority on taking care of their own end.  By selecting these type of players who like to take care of defense first it should lower the variables in the game, which can only help Canada, as they should be the better team in every game.  I really like this Canadian team, and on a North American ice surface it only increases their chances.
I think Team Canada has a better than 50% chance at winning this tournament, so odds of 1.95 are a good bet.
Play: Canada 1.95
To me Team North America is definitely in the mix in this tournament.  The entire team is composed of NHL players and the defensive core, which is extremely important in tournaments like this against top skilled players, is likely the fourth best in the tournament after Canada, Sweden and USA.  Many of these young guns would have been considered for Team Canada or Team USA and you can be sure that this young team will be playing with a lot of freedom seeing as they aren't carrying a countries hopes on their shoulders.
The depth of the entire team is also better than everyone except for Canada and Sweden in my opinion.  When you have guys like Connor McDavid, Johny Gaudreau, Nathan MacKinnon and Jonathon Drouin up front you should be able to score with anyone.
The question mark for this team is in goal, but if whichever goaltender they select gets hot this team is a legitimate contender, who I would have as third likely to win the tournament after Canada and Sweden.  And don't forget Matt Murray is on this team and he's coming off a Stanley Cup win.
Play: North America U23 21.00
I also have Team Europe as a dark horse here.  I think they are a better team than either Team Finland or Czech Republic, so the odds of 35/1 of them pulling off the win seem very long to me.  Chara and Josi anchor a completely NHL caliber defense and up front they have talent such as Kopitar, Draisatl, and Hossa.  This entire team is NHL players, so when you have that talent anything is possible.  I have them as the my 6th favourites in this tourney, so I'll be tossing a little bet on them at 35/1.
Play: Team Europe 36.00
So I like the favourites and the two biggest underdogs who are being overlooked.
Do you want to bet?  Click here to visit Bet365.com.
Tagged with: NHL betting • World Cup betting • World Cup of Hockey