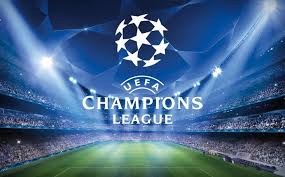 The Champions League Finals takes place this Saturday in Kiev, Russia between Real Madrid and Liverpool.  Real Madrid is looking to become just the fourth ever to win 3 straight Champions League titles with a win in Kiev.  The other clubs to pull this off were Real Madrid (winner of the first 5 from 1955-1960), Ajax (from 1970-1973) and Bayern Munich from (1973-1976).  This Real Madrid team also won in 2014, so this would make it 4 Champions League wins in 5 years and solidify this team as arguably the best club of all-time.
Liverpool is standing in Real Madrid's way to make history.  They've had a mediocre EPL season, but have looked terrific in the Champions League matches.
I will be looking at the odds from Bet365.com, which is our top rated sportsbook for betting on any sports online.

Champions League Finals Odds
The odds for this match are actually much closer than I would have anticipated with Real Madrid only a slight favourite.  Here are the current 1×2 odds from Bet365.com.
****These odds are subject to change leading up to the match, so be sure to check the up to date odds at the Bet365 website:
Liverpool 3.00
Draw 3.60
Real Madrid 2.20
Of course, there will be a winner at the end of Saturday, so you can also wager on the "To Lift Trophy" odds from Bet365.com as well.
****These odds are subject to change leading up to the match, so be sure to check the up to date odds at the Bet365 website::
Liverpool 2.10
Real Madrid 1.66
My Pick
At these odds I'm not sure how you don't take Real Madrid to get the job done in the finals.
Both teams had difficult roads to the Finals, but Real Madrid knocked off elite competition with a tight win over Bayern Munich in the semi-finals and a rematch of last years Champions League Finals with a win over Juventus in the quarters.  Real Madrid has been susceptible to conceding goals, which is something they did not do in past campaigns, giving up 8 goals over their 6 knockout round matches, but they are scoring in bunches to build big leads with a lot of cushion.
Liverpool has actually been an offensive powerhouse to this point in the tournament as well.  They have scored 17 goals through their 6 knockout round matches to light up opponents.  They needed every one of those goals in their 7-6 win on aggregate over Roma in the semi-finals.  This could be a track meet with both teams showing a lot of offensive success leading into the finals.
Real Madrid has the superior talent and experience in this match up.  Cristiano Ronaldo is an absolute game breaker who always seems to come up big in the European competitions for Real Madrid.  They've been resting him to make sure he's 100% fit and ready to make a difference in this finals.
Liverpool had the much easier road to the finals with Manchester City really the only impressive knockout stage victory, while Real Madrid had to get through three heavyweights in Paris Saint-Germain, Juventus and Bayern Munich on the road to the finals.
I'm certain that Liverpool would be an underdog against any of those three clubs, so you could actually argue that Liverpool is the weakest team Real Madrid has played in the knockout stages.
That said, anything can happen in the one match finals on neutral soil.
I'm still banking on the talent and experience of Real Madrid to find a way to get the job done.  I'm going with them getting in done in regulation time as well.
Play: Real Madrid 2.20
Tagged With : Champions League • Champions League betting • Liverpool • Real Madrid