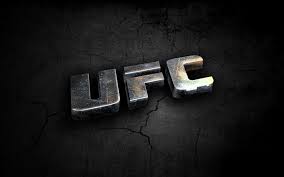 In recent years mixed martial arts betting has now overtaken boxing betting as the most popular hand to hand combat sport to bet on. There are many theories as to why this is, the multiple boxing organisations watering down the action and the retirement of big name fighters like Tyson have all been blamed and undoubtedly have something to do with it. Another reason for the downturn is the UFC, the hugely popular MMA organisation.
The UFC
The UFC was founded in 1993 and is the leading MMA promoter. The UFC is broken down into eight weight classes for the men and there is even a weight class women so there are plenty of betting options.
All UFC fights are scheduled for three rounds with the exception of championship fights, which are scheduled for five. Most boxing matches go the distance these days where as many UFC fights finish early due to their extreme nature. Fights can be won by knockout, submission (when a fighter taps out, usually to stop the other fighter breaking their arm or leg) or decision.
MMA Fights take take place in an Octagon and fighters are allowed to use a combination of boxing, wrestling and martial arts which means fights are always very exciting. This is another reason online betting on the UFC and martial arts has become so popular on sites such as BetFair or Bet365.
The most popular and possibly the simplest way to bet on the UFC is on the outcome of the fight. Picking the winner has always been a firm favourite with sports bettors due to the ease at which it can be done and the money that can be made, especially when the odds are favourable. And UFC bettors who think a fighter can go on to win multiple fights can parlay results for even bigger returns.
Another popular way to bet on UFC fights is to pick the method of victory. The options, as listed above are, knockout, submission or decision if the fight goes the distance. So depending on the ability of the fighter, sports bettors can predict anything from a knockout in round one to a split decision.
There is also the option of betting on a fighter to win one of two ways, by submission or by points for instance, or by points or by knockout.
A more advanced option is to bet on points by round for a given fighter, for instance which fighter wins each round based on the points awarded by the judges. Each round must go the distance for the bet to count.
UFC betting is here to stay and it has become a very profitable sport for those with the ability to analyse fighters and match ups.
Tagged with: MMA betting • UFC betting