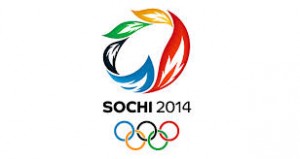 Yesterday was the last day for Nations who have qualified for the 2014 Winter Olympic Mens Ice Hockey Tournament to announce their team selections.  Some teams, such as the United States and the Czech Republic announced their teams prior to this date, but many of the rosters that were being anticipated such as Team Canada, Russia and Sweden were announced yesterday morning.  With this new information I wanted to check out how the oddsmakers look at each teams chances of winning Gold in Sochi in February.
Let's look at the Mens Olympic Hockey Gold Medal odds from Bet365.com and I will give you my thoughts.
Mens Olympics 2014 Odds To Win Outright
Canada 3.00
Russia 3.25
Sweden 6.00
USA 7.00
Czech Republic 12.00
Finland 12.00
Switzerland 26.00
Slovakia 31.00
Norway 201.00
Latvia 501.00
Austria 1001.00
Slovenia 1001.00
Canada are the 2/1 favourites to win the gold medal in Sochi, with the Russians right on their tail.  The top 8 Nations have a shot in my opinion, with Norway, Latvia, Austria and Slovenia having absolutely no chance whatsoever at winning the gold medal.
Team Canada is stacked from top to bottom as was expected because there are so many top quality Canadian hockey players to choose from for this team.  Sidney Crosby and Jonathan Toews will be looked towards for leadership and one these two will surely be named Captain.  On defense Team Canada is also very formidable and even left off players such as Dan Boyle and Kris Letang in favour of more defensive minded players, which should pay off.  The question mark for Canada is in goal, where Carey Price will likely get the nod.  Price is having a good season, but he will not be considered the best goaltender in this tournament, while Team Canada's forwards and defense will be.  If Canada can get stellar goaltending they should be the favourite in every game, but that doesn't mean they will be able to win gold as anything can happen.
Russia has two stacked forward lines with the likes of Malkin, Ovechkin, Kovalchuk, Datsyuk, Radulov and more.  That said, their defense isn't great and I wouldn't be surprised if this team has trouble defending as a whole in Sochi.  Bobrovsky or Varlamov will start in goal for the Russians.  Home ice may help this team, but I could see them getting lit up by Team Canada or the Swedes.  I don't think they win gold.
In my opinion the Swedes are Canada's biggest obstacle to the gold medal.  Henrik Lundqvist can be the best goaltender in the world when he's on his game and players such as Nicklas Backstrom, the Sedin's, Zetterberg, Karlsson and Ekman-Larsson will provide this team with enough offense.  This is another top to bottom team filled with NHL stars who will match up just fine against Canada.  At 6.00 I like the Swedes.
The Americans chose to add some grinder type players to their team rather than picking the best that were available.  They do have some speed on certain lines, but the team isn't overly fast from top to bottom.  They are still going to be a tough out for anyone and Quick could stand on his head in net, but I have them as the third best team going into this tournament and a decent distance from the Canadians and Swedes.
The Czech team has some big names, but not all of these names are in their prime.  Surprisingly the team left off players such as Hudler, Vrbata and Havlat, while taking some players who aren't even in the NHL.  It's hard to find an outright star other than maybe Jagr and Elias on the team (I might include Krejci or Plekanec), but the team is still solid from head to toe.  If they can come together at the right time and get good goaltending from Pavelec they won't be out of their element against the top teams in the tourney.
Unfortunately for Finland only 1 of their goaltenders can be on the ice at the same time.  Finland is bringing Lehtonen, Niemi and Rask to Sochi, three top NHL goaltenders.  I expect Rask to play and for him to get a lot of shots against top opposition.  Mikko Koivu is this teams best forward and it remains to be seen if he will be back from injury in time to help his country.  If he's not this team could have some trouble on offense.  They have more of a strong two way team than one that will generate a lot of chances.  If they can play hard at both ends and get some good bounces they have a shot, but I don't like their chances.
Each of these teams have some good NHL talent.
Slovakia actually finished in fourth place in Vancouver and they have some solid players such as Halak, Chara, Sekera, Visnovsky, Hossa, Gaborik, Tatar, Kopecky, etc.  I don't think they will get there this year, but they won't be embarrassed either.
Switzerland also has strong NHL goaltending in Jonas Hiller and a few big name players such as Mark Streit, Yannick Weber and Nino Niederreiter.  I still have this team finishing 8th though.
Best Bet
In my opinion the best bet is Sweden at 6.00.  The Swedes have all the talent that the Canadians do and perhaps less question marks in goal.  Sweden has the depth to bring up other very talented players if injuries do occur and many of their players will have more experience on the big ice surface than the Canadians.  Take the Swedes at 6.00 to win the Gold in Sochi.
Visit Bet365.com to place your bet.
Tagged with: 2014 Olympics • 2014 Sochi Olympics Betting • Mens Olympic Ice Hockey Betting • Sochi Olympics Betting