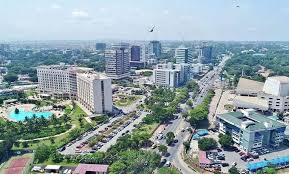 Sports betting has grown globally over the past few years and this trend is also true in Ghana where sports betting is continuing to become a bigger part of the sports culture in the country. Accra residents are placing sports wagers more now than any time in the past with placing bets on any of the local football teams becoming common among the city residents.
Accra is home to four football clubs who compete in the Ghana Premier League, as well as several other professional teams that compete in the lower divisions.
Gamble Responsibly 18+.
Best Betting Sites For Accra Residents
Betway.com is our recommended betting site for Accra residents. Betway is a global sportsbook that is trusted worldwide and they are one of the most popular betting sites used by Ghana residents.
Betway has a massive selection of betting lines from all major sports leagues worldwide. This includes a wide selection of betting lines available for every match in the Ghana Premier League, Division One League and CAF Champions League. You can also stream some of the matches through the website for free, which is great for live betting.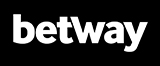 Is Sports Betting Legal in Accra?
Yes, sports betting is legal in Ghana. The Gaming Act of 2006 made it legal to place wagers in Ghana with the Ghana Gaming Commission responsible for regulating the sports betting industry in the country.
At the current time the sports betting industry is basically a free-for-all in Ghana with very few restrictions placed on sports betting operators. For this reason it's important that you place your bets through a betting shop or betting site with a strong reputation in the industry. This is the reason we only recommend Betway.com to our visitors.
Offline Betting in Accra
There are a wide variety of betting shops located in Accra. If you prefer to bet at a local shop you will have no trouble finding a betting shop to take your wagers throughout Accra. Some betting shops that are common in the city include Supabets, Premier Bet, MyBet, ChampionBet, and more.
If you prefer to bet quickly and easily through a betting site, Betway.com is our top rated online sportsbook for Accra residents.
Major Sports Teams In Accra
Accra is a football city with several teams competing in the Ghana Premier League and Division One.
Football

Accra Great Olympics F.C.
Accra Hearts of Oak S.C.
Accra Lions FC
International Allies F.C.
Legion Cities F.C.
Liberty Professionals F.C.
Vision F.C.
Tagged With : Ghana • Ghana sports betting