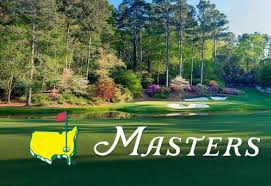 ***Check out our 2018 Masters Picks here.
It's the biggest week of golf of the year.  The Masters is the most prestigious and sought after major in professional golf.  A win at The Masters solidifies your place in golf history for years to come and if you ask most of the big name players in the world, it's the major they would most like to win.
This year there are really three players who are being looked at as great picks to win The Masters.  Dustin Johnson is the favourite with odds of 6.50, but Jordan Spieth (8.00) and Rory McIlroy (8.50) are right there with him in terms of the odds.
The Masters 2017 – Betting Odds
Here's the odds from Bet365.com with everyone who has odds of 50/1 or better:
Dustin Johnson 11/2
Jordan Spieth 7/1
Rory McIlroy 15/2
Jason Day 18/1
Rickie Fowler 18/1
Jon Rahm 20/1
Hideki Matsuyama 20/1
Justin Rose 25/1
Phil Mickelson 25/1
Adam Scott 28/1
Henrik Stenson 30/1
Justin Thomas 33/1
Paul Casey 33/1
Sergio Garcia 40/1
Bubba Watson 40/1
Brandt Snedeker 50/1
Louis Oosthuizen 50/1
Tyrrell Hatton 50/1
These odds will change as bets come in on the various golfers heading into The Masters.  Head over to Bet365.com to see the updated odds.
My Favourite Picks
DJ 11/2
Dustin Johnson is playing lights out golf right now.  He's won 3 tournaments in a row and two of those wins were at WGC events against the best golfers in the world.  DJ has finished 4th and 6th in his last two Masters appearances so he has figured the course out and now that he's over the hump of winning a major last year and his form is the best it's ever been I think it's time that DJ gets his green jacket.
Add in the fact that DJ has changed his shot from a fade to a draw and his natural shot shape should fit Augusta much better than in the past, which will give him lots of opportunities for short wedges to set up birdie opportunities.
Dustin Johnson is simply on another level right now and he has the ability to score quickly and often, which gives him the confidence to play fearlessly.
Rickie 18/1
I like Fowler in the second tier of golfers.  He's been playing incredible golf, including a 3rd place finish at last weeks Houston Open and a win at the Honda Classic a few weeks back.  Rickie is also the best heavy wind player over the past 3 seasons on the PGA Tour and it's expected to be quite windy on Thursday and Friday this week.
Rickie was cut at last years Masters, but he finished 5th and 12th the previous two years so he has shown the ability to play well at Augusta.  If Rickie can keep putting like he has been of late then he will be in contention on Sunday.
Garcia 40/1
The other player I like in this 50/1 or better range is Sergio Garcia.  I think he is often overlooked because he is getting up there in age and has yet to win a major, but I think the pressure is off Sergio heading into this years Masters and his game is quietly looking very good.  Garcia is ranked 3rd on tour in tee to green stats and also ticks the boxes for strokes gained around the green, driving distance and approaches from 175-200 yards.
I expect Sergio to have his game ready for this years Augusta and to improve upon his career best 4th place finish.
This could be the year for Sergio.
Some other players I like outside of the 50/1 range include Hadwin at 80/1, Kisner at 100/1 and Ryan Moore at 125/1.  Check out all of the odds at Bet365.com.
Tagged With : Golf Betting • The Masters • The Masters Betting